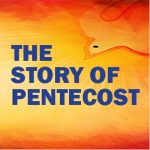 Deepen Your Spiritual Engagement As We Wait For Pentecost
Pentecost is one of the most important events of the Christian calendar and is only a few days away.
As we head towards Pentecost on May 28, we can spend time each day waiting and praying, like the Apostles. And then we can head back into the world, perhaps inspired with renewed hope and a deeper sense of mission as we return to our work.This year, we are offering a recorded reflection as a way to help you prepare for Pentecost. Also available is a guide that comes with a transcript and scripture citations.
read more