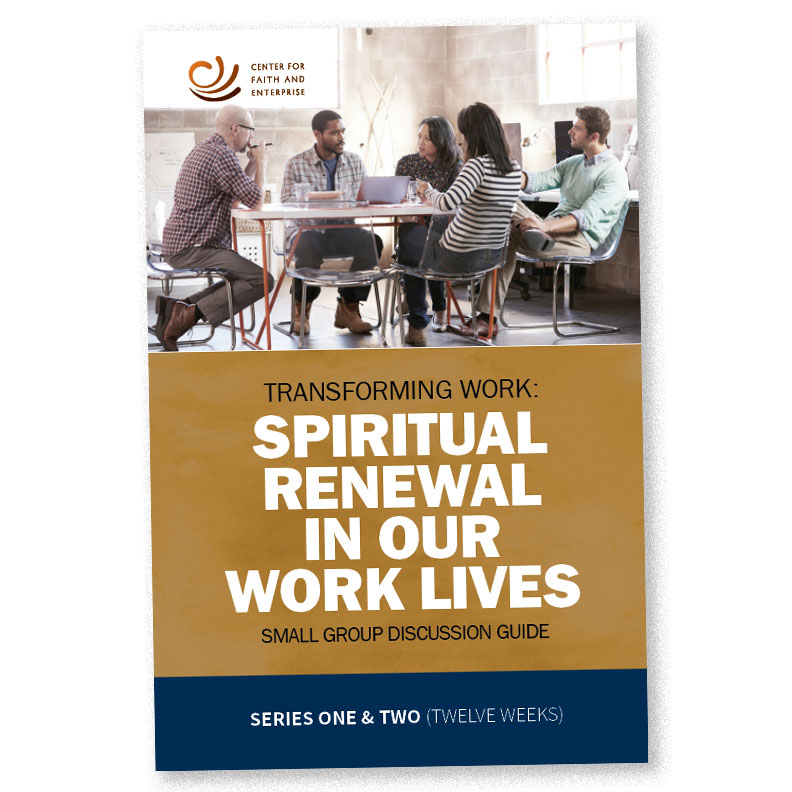 Introducing Our New Small Group Guide
The Transforming Work: Spiritual Renewal in Our Work Lives study guide can help you think about the serious work issues you face and how your own faith or spirituality might help. It is designed for people who take their work seriously and would like their faith or spirituality to be an important resource that informs and supports them in their daily work. The guide can be used in small groups and for individual study.
The guide contains 12 sessions, each directed at a practical work issue. Each session includes an opportunity for prayer, a passage of scripture that might offer a new point of view on a serious work issue, commentary and questions designed to encourage reflection and discussion, and suggestions for the coming workweek. The appendix includes advice for new groups and new group leaders.
read more