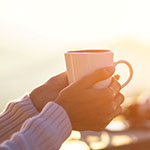 Cultivating a sense of gratitude can have important benefits for ourselves and for the people with whom we work. It is an important and beneficial quality, but few of us think much about it, and even fewer of us work at cultivating it.
Whether we are going through good times or bad times, if we can cultivate more gratitude we will tend to be happier, have more resilience, and be better able to form personal relationships and to help others. Gratitude helps us to be more open and appreciative of life and of other people.
This has obvious implications for personal well-being. But it also has important implications for our work life.
On this episode we will discuss the nature and benefits of gratitude, reasons why we sometimes resist feeling grateful, and how we might cultivate it.
(Time 8:09)
Listen:
iTunes / Stitcher / Google Play or

read more