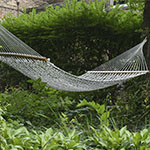 The Gift of Rest and Renewal.
Most of us know that we could benefit from periodically taking time off from our work and responsibilities, and enjoying a time of rest and renewal. But that does not make it easy to do.
The Biblical idea of the Sabbath, of taking one day of rest each week, can be a great gift to us – a day of rest and refreshment, a day when we can recharge and replenish, a day that might even lead us into the rhythm of a richer, fuller life.
We should see it as a gift, not as a set of rules and obligations.
If we can take some time off each week, and really let go of our work and our obligations, we will find that the Sabbath is a great gift to us, and that it can help us move towards a richer, fuller, less stressful life.(Time 9:11)
Listen:
iTunes / Stitcher / Google Play or

read more