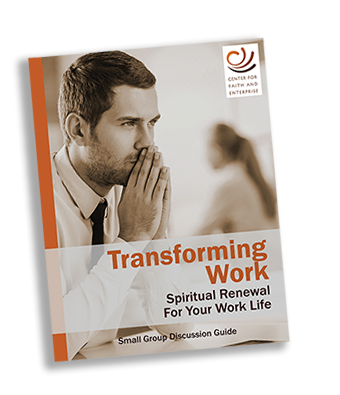 Preview Small Group Discussion Guide
Transforming Work: Spiritual Renewal for Your Work Life is now available as a preview. Our small group discussion guide is designed to help people connect their faith or spirituality and their work, and to help them find ways to deal with work related issues. Each session includes a passage of scripture, a short commentary, and questions for discussion.
While it is formatted for use by small groups, it can also be used for individual study and reflection.
Our plan is to offer it for free as a digital download for thirty days and then, after receiving your feedback, offer it for sale. if you would like to download it for free, please visit our Transforming Work page and we will be happy to send you a link.
read more