Join us as we explore ways to seek spiritual renewal in our work lives. We cover topics such as spiritual practices for the workplace, finding purpose in our work, dealing with workplace stress and other forms of workplace toxicity, spiritual aspects of leadership, and others. We hope you will join with us in this quest!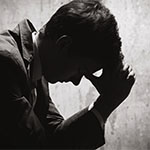 The Role of Sin, Alienation, and Reconciliation.
The word "toxic" has taken on special meaning when applied to the workplace. When we hear someone speak of toxic bosses, toxic coworkers, or toxic working environments, we usually have a pretty good idea of the character of the relationships to which they are referring. We might not know the details, but we certainly know that something has gone wrong.
Most workplaces are not usually toxic, nor are most working relationships — in fact, quite the opposite. But most of us do run across workplace toxicity from time to time, and when we do it usually has a way of spoiling the fulfillment and satisfaction we might hope to find in our work.
Our goal should be to restore relationships, build community, and remove the dysfunction so that our work can be more effective, more fulfilling, and more beneficial for ourselves and for others.(Time: 11:10)
Listen on:iTunes / Stitcher / Google Play or

read more