ABOUT US
The Center for Faith and Enterprise was launched in 2009 by Rob Tribken (information on right panel) and a group of like-minded California entrepreneurs who wanted to find better ways to help people in business and related fields connect their faith and their work.  In today's economic and social environment, we believe it is especially important to affirm the importance of work and enterprise from a religious or spiritual perspective and to identify ways that our faith and our spirituality can support and inform our everyday work.
We believe that the time has come for spiritual renewal in the workplace. As our work has progressed, we have become convinced that many people have a deep, intuitive faith or spirituality that, while sometimes unconscious or latent, can be powerful and life-giving. Our mission is to find ways to help people tap into this deep resource and allow it to become a source of strength and purpose in our work lives.
In support of this the Center intends to:
Help people in business and other professions see their work as an important calling that can promote human well-being, with all this means for the sense of purpose, effectiveness, and fulfillment with which they work.
Find ways for our faith and spirituality to support and inform our work in order to help us work with a greater sense of purpose, fulfillment, and effectiveness.
Find ways to deal with stress and forms of workplace toxicity.
Provide programs and material that churches and other religious organizations can use to minister to the vocational aspects of people's lives.
If you would like to discuss this further, please contact us at 626.355.8489 or rtribken@faithandenterprise.org, or use our contact form.
Your Support Helps Us To Help Others
The Center for Faith and Enterprise is a 501c3 tax exempt organization located in California, and can therefore accept donations.
To date, the Center has been supported primarily by the founders and has not had an urgent need for funding from the outside. As we expand our programs, however, donations would certainly help us to reach more people and would be very much appreciated.  All donations received during 2016 will be used for this purpose.
To donate online, click on the donate button at the bottom of the page (credit cards and Paypal accepted). To donate by mail:
Center For Faith And Enterprise
P.O. Box 1098
Sierra Madre, CA 91025
Thank you!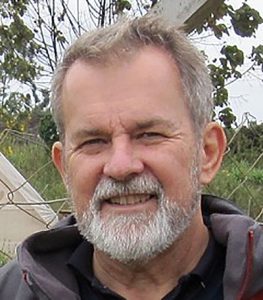 Background on Robert Tribken (Chairman)
Rob Tribken has been in business for decades and is the founder of several businesses, including a west coast supplier of packaged food to retail chains, and the East African Enterprise Fund –a small Kampala, Uganda, based venture fund. His educational background includes an M.B.A. from The Harvard Business School and an M.A. – Theology from Fuller Theological Seminary. He is currently pursuing a Doctor of Ministry degree in Faith, Work, Economics, and Vocation at Fuller.
In recent years Tribken has become interested in the connection between faith, spirituality and work, particularly work in the private sector. Several decades spent working in business combined with several years studying theology and becoming aquainted with organized Christianity convinced him that there is a great need for churches to find better ways to minister to people in the vocational aspects of their lives. In particular, Tribken believes there is a need to affirm the value of commercial vocations and to help people see how their faith and spirituality can help them in their work. This belief led to the founding of the Center for Faith and Enterprise.
Tribken is the author of two sets of curriculum designed for small groups: Transforming Work: Spiritual Renewal In Our Work Lives (available from Amazon) and Questioning Faith: A Conversation for the Open Minded and has led small groups and spoken on the subjects of spiritual practices and business as a calling.
Tribken has also worked with several other non-profit organizations that are involved in the connection between faith and work. He has served as the Chairman of the Board of Partners Worldwide (www.partnersworldwide.org) and as a board member of the Max De Pree Center for Leadership (www.depree.org) at Fuller Theological Seminary.
To Contact: 1.626.355.8489 rtribken@faithandenterprise.org